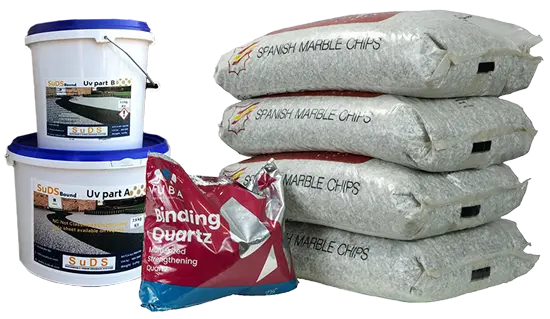 RESIN BOUND KITS
We provide and install stunning Resin Driveways Kits from our base in Luton across the UK. Resin bound offer a cost-effective way to improve your home's exterior.
Transform your driveway with our Resin Bound Kits!
Resin Bound Driveways
Are you looking for a durable and stylish driveway solution? Look no further! Resin bound driveway is the perfect choice for you. Its attractive design and minimal maintenance can transform your home into something special.
Resin Bound Colours
Our resin bound colour mixes are perfect for a stylish, contemporary driveway look. Create a durable finish that won't crack, fade or require regular maintenance. Get the most out of your driveway today with our mixes!
Resin Bound Projects
Look no further than our projects gallery! Our stunning selection of completed jobs will inspire you for your next project. With a wide variety of colours, you can be sure to find the perfect fit for your home.
SUDS UK
Resin Bound Driveway Specialists
SuDS sell and install top quality
resin bound driveway kits
. We supply permeable resins, a wide variety of beautiful resin bound aggregates, decorative gravel, plus all the tools and equipment necessary for installation. Our friendly specialists are always on hand to advise and support our clients.
While our highly trained team of professionals are eager to transform any area and give it the 'wow' factor,
contact us
today for a free quote or to schedule a site visit from our experts. All the UV resin we supply is
BBA approved
when used with recommended stone blends.
Resin bound Kits
SuDSbound have an assortment of specially selected stone blends, to create the correct resin bound paving surface. SuDSbound is formed of 1-3mm and 2-5mm stones. Choose from a our selection of resin bound mixes to create a strong and durable resin bound driveway.
Can't find the specific blend you are looking for?
SuDSbound can
match any blend
that you require.
Contact us today
with your blend and we will bring it to life.
Manhattan

Manhattan VT (Vehicle Traffic) is a dark grey marble, with undertones of mid grey. The overall finish is velvet like, dark but distinctly a unique resin bound surface. This blend is suitable for vehicle traffic. This is a Trade Kit,…
Why choose our resin bound for your driveway?
Our resin bound is a BBA Approved Stone binder System. The high performing SUDS compliant porous aggregate bound system ensures that the permeable resin bound surface has sufficient drainage so that there is never a build up of water on top of the area, despite rainy British weather.

This SUDS compliant system incorporates a non-hazardous, fast curing, flexible, solvent free resin making it eco-friendly, which is very important in this day and age.
All of this added to our beautifully decorative range of aggregate blends means that any area covered cures to leave an attractive, durable finish.

Resin bound surfaces are used in SUDS areas; driveways; paths; swimming pool surrounds; gardens; playgrounds and much more.
Benefits of using resin bound surfacing
High Strength System
Durable and long lasting
Porous/ SUDS compliant
Low maintenance
Slip, weed and frost resistant
Wide range of approved aggregate blends
Excellent Track Record
UV and non UV stabilized versions available
Transform Your Driveway Today!
Our expert team of installers can provide you with an efficient and cost-effective service that will leave your home looking beautiful. With a driveway that looks good and lasts longer, you won't regret the transformation! Get started today and add style and lasting beauty to your home.
Latest post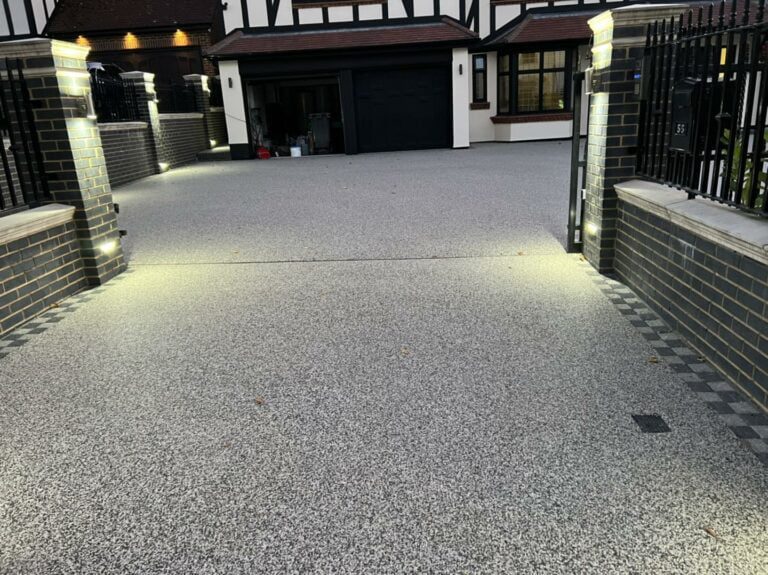 As the daylight grows shorter and the temperature drops, we can tell that it is winter. In the UK, it is common for the temperature to drop below zero Celsius. This means that it is important to choose the best…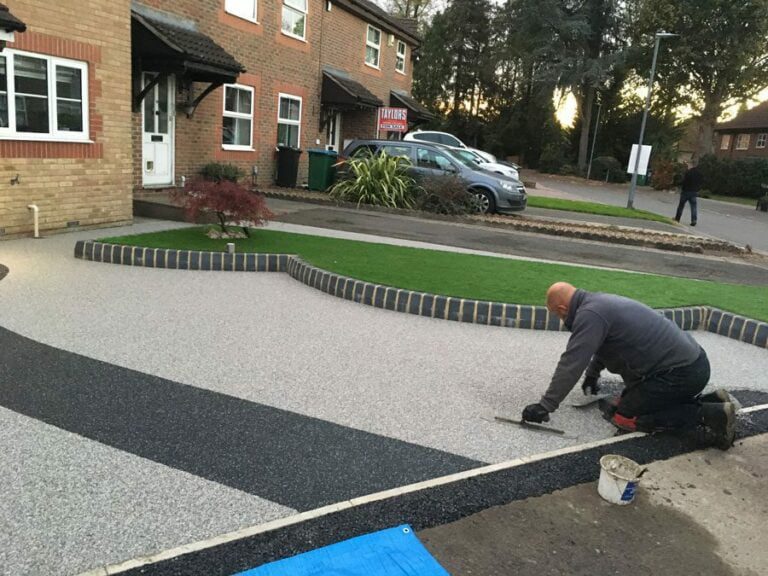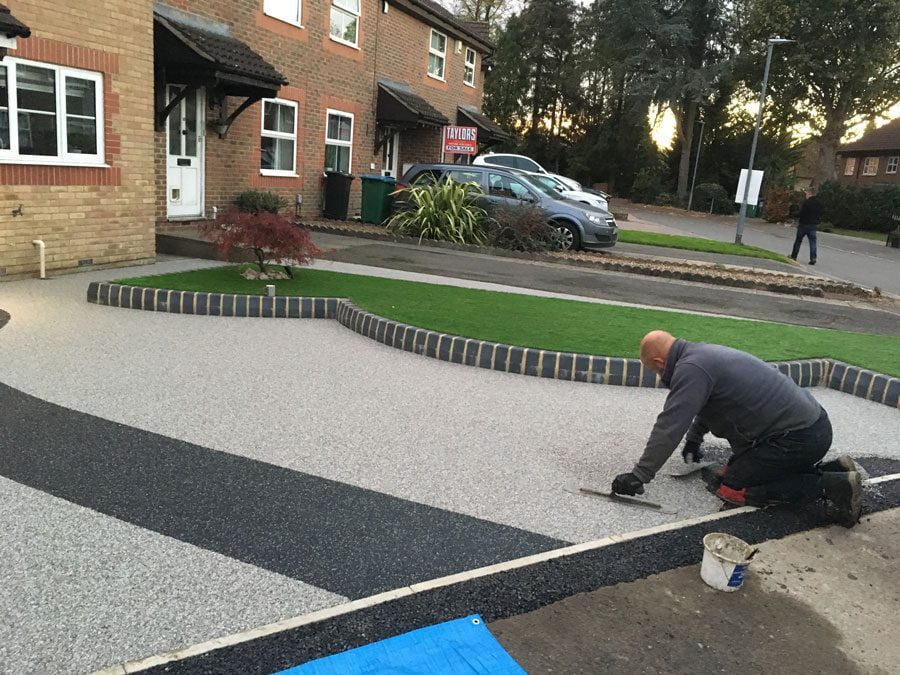 What is it that's holding you back from installing resin bound driveways on your footpaths and courtyards? Is it the cost of installation? Or are you still struggling to accept the fact that resin driveways are the best? Whatever your…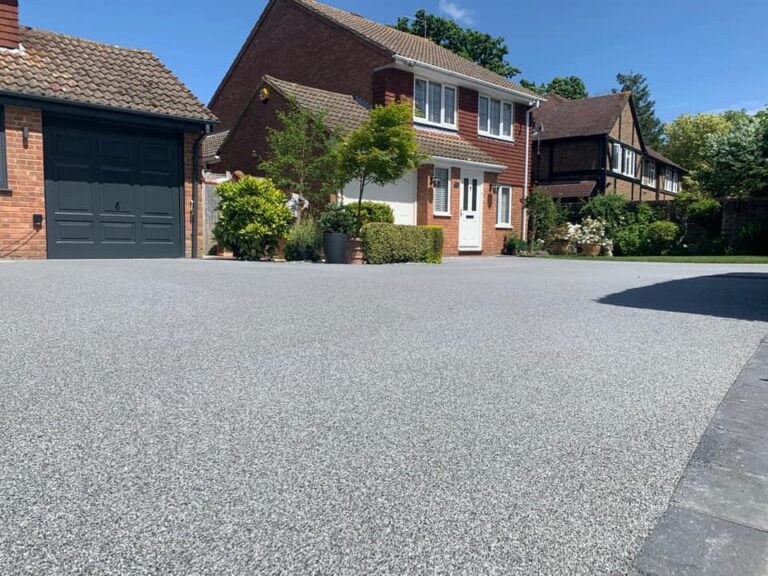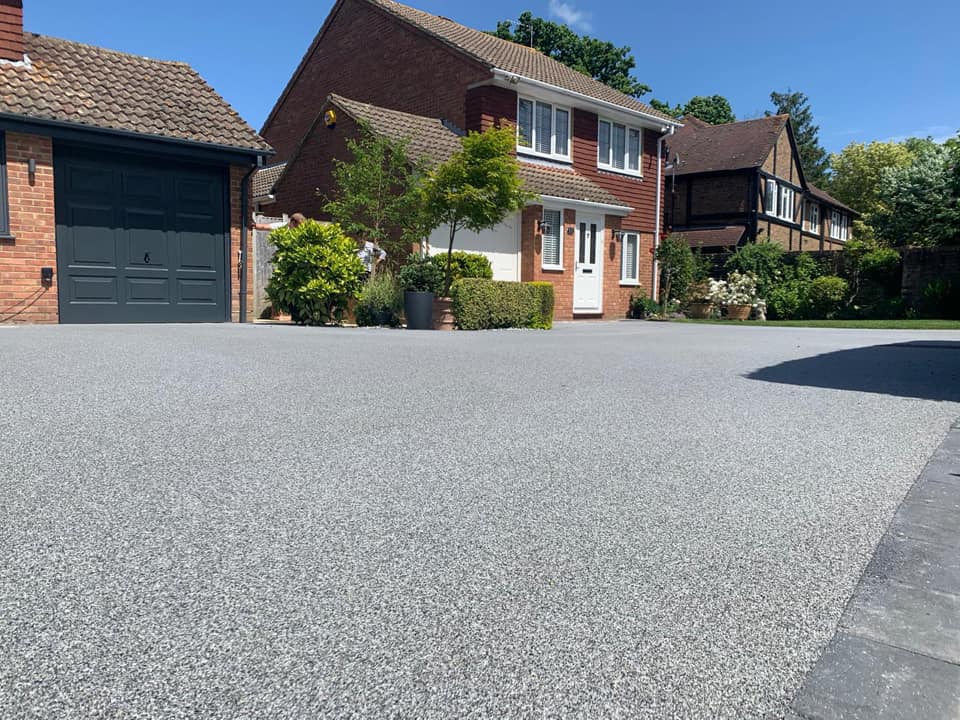 The advent of resin-bound paving has meant beautiful, durable driveways with smooth finishes for homes everywhere. The high porosity of the paving makes them ideal for areas with heavy rainfall, while UV resistance properties make them ideal for hot areas.…